The best
dynamic

display

services

on the market
ID-PLAY's mission is to carry out all your digital signage projects by assuring you the "ZERO SOUCI" from beginning to end. Our team has excellent field knowledge and today relies on 20 years of electrical installation and network cabling expertise of the group to which ID-PLAY belongs, to offer you the best digital signage services on the market.
Our course of action is based on our values of:
Reliability
Autonomy
Availability
Team spirit
Mastering our profession
And of course our passion
Our team, welded and complementary, is available 24/24 to meet all your requests and ensure the optimal operation of your installation. The customer experience is our priority!

Advice for choosing screens and location
Digital signage is a powerful communication vector. If you want to communicate differently and interact with your customers, ID-PLAY is your preferred contact. We put at your disposal all our expertise to build with you an effective digital communication, impactful and adapted to your brand image. Whatever your size and activity sector, there are solutions for your digital signage. From a simple advertising screen to a large LED image wall, our team supports you to achieve your goals, impact and retain your customers.
What are your dissemination goals? What are the adapted supports? For which image quality to choose? What to broadcast? Where to place the screens ..? So many questions that our team can answer to guide you better.
Advice for creating your content.
Our long experience has allowed us to build strong partnerships with agencies specializing in the creation of communication content for digital signage. If you need support to create your presentations and videos, we will make you benefit from our professional network.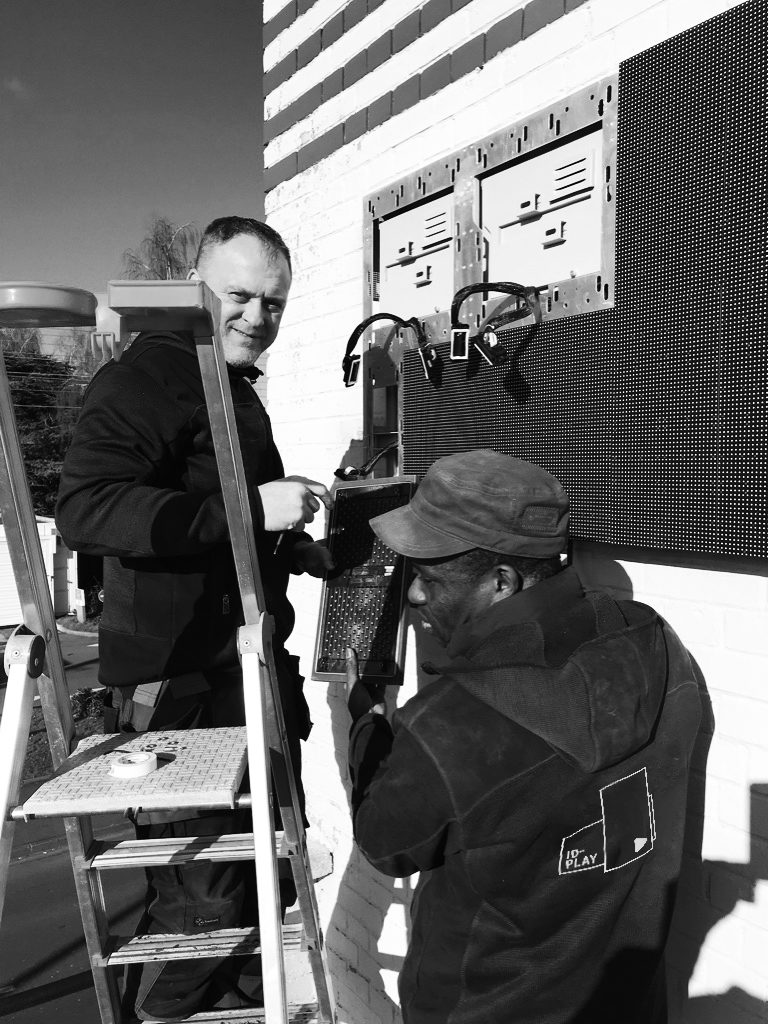 Preparation and creation
100% support
The preparation of the reception area of ​​your screens is an essential element for the proper functioning of your installation and ensure its longevity: electrical connection and network cabling must be carefully set up. ID-PLAY is an expert in this field and can also create any custom support. We analyze all your constraints (server, cabling, network, space …) and put everything in place for optimum operation and matching your expectations. If you need support for your screens or if you want a large-format image wall, we are able to customize the installation.
ID-PLAY teams travel to France and Europe to professionally install your equipment and start up. You have nothing to do ! Everything is studied to minimize the risk of service interruption and loss or theft of data.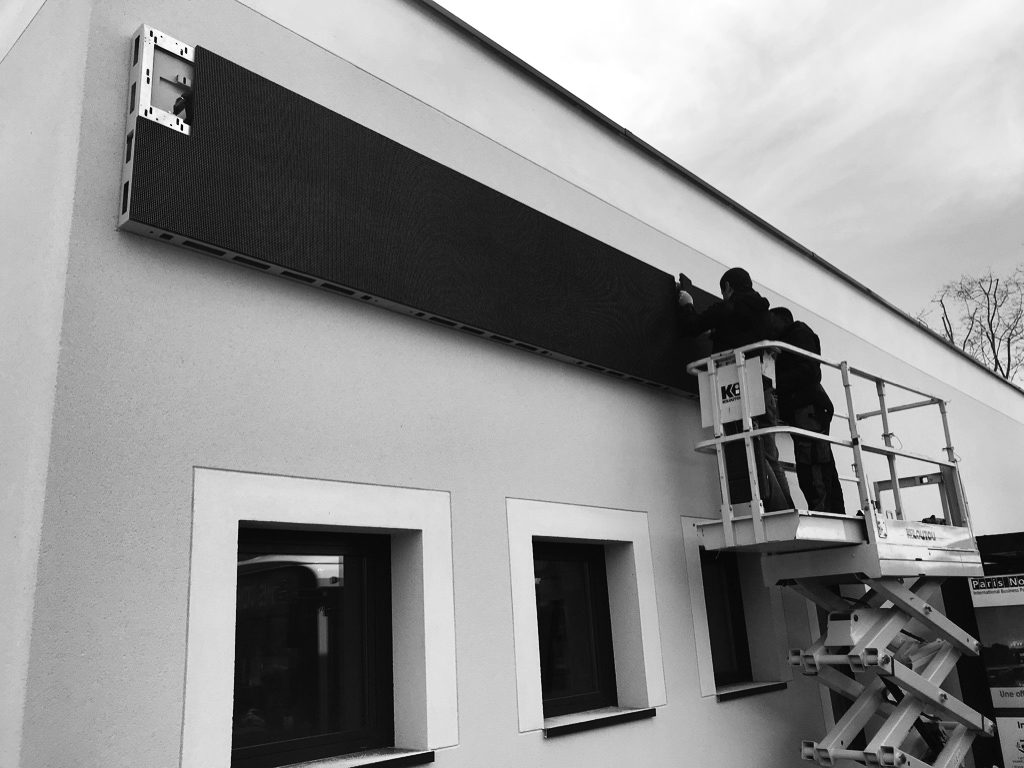 The training includes:
Setting up the software and creating user accounts
Training to create your content library
Training in content distribution planning tool (days and hours of broadcast)
Training to create groups of diffusion
Training to create your own content with your graphic charter
TRAINING IN USE
100% EN PRESENT
Our professionals train you at home content distribution software. Our goal is to make you autonomous as quickly as possible and allow you to access all the features from the installation.
The software is very easy to access but still requires short training for maximum grip. And to make learning even easier, we opted for face-to-face training.
Maintenance and monitoring
100% availability and reliability
In case of breakdown or technical issues, do not panic! Our team is at your disposal 24 hours a day to help you. Depending on the malfunction, we move to the place of intervention or intervene remotely in the shortest possible time. 
Collaborating with ID-PLAY is a guarantee of quality, you can make us 100% trust and be 100% reassured for your digital communication.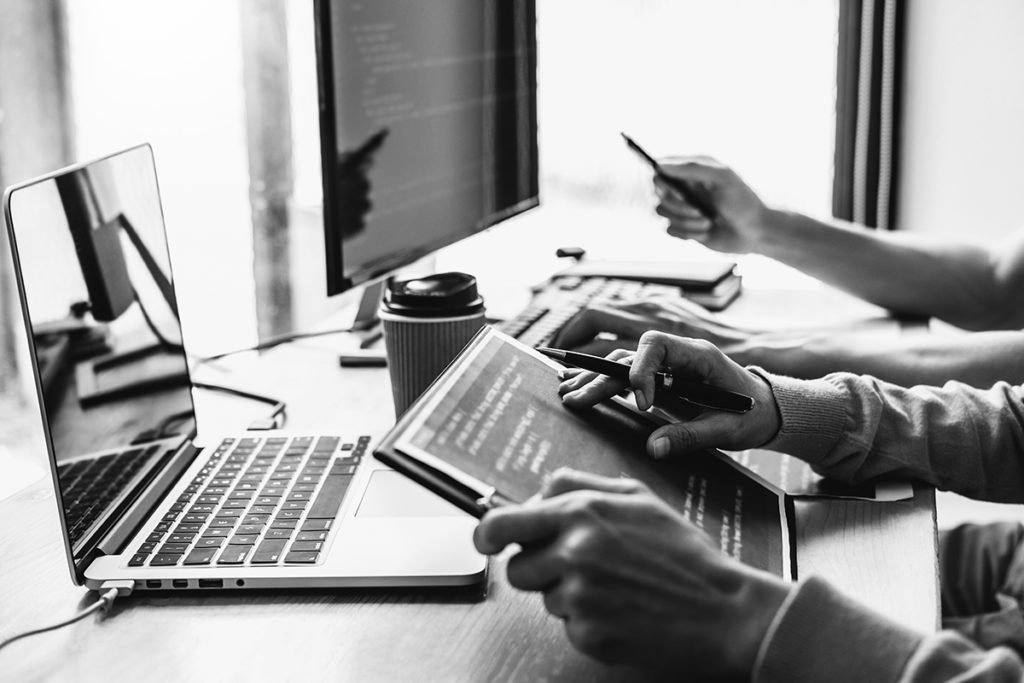 A digital signage project?